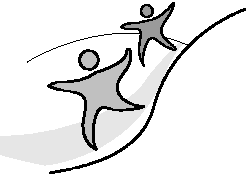 "Compassionate Psychological Services Helping Individuals Discover Their Own Paths in Life."
I am a Washington State licensed psychologist specializing in psychodynamic therapy for treatment of anxiety and depression. Also specializing in couples therapy to repair and strengthen relationships.
Welcome to my web site! Feel free to explore and call or email me more information about how I can help you.
About Myself
I have over 20 years of experience conducting psychotherapy.
I am originally from the Seattle area and have been practicing here since 1992.
Philosophy of Practice
        I believe in tailoring the therapy to meet each clients individual  needs. I help each client find the path in life that is right for that individual. I use a variety of therapeutic techniques including cognitive and behavioral methods but primarily use psychodynamic therapy which helps the client gain self-insight. Being able to stand back from one's self and gain perspective about one's personality, choices and actions are important in helping an individual work through issues. I help the client explore what issues from the past or present may be contributing to depression or anxiety. I provide emotional support to help those healing from loss such as death of a loved one, loss of a relationship, loss of one's health, loss of a job. I help couples rebuild and strengthen relationships through improved communication, insight and the ability to work together.